How does Google Ads help marketing?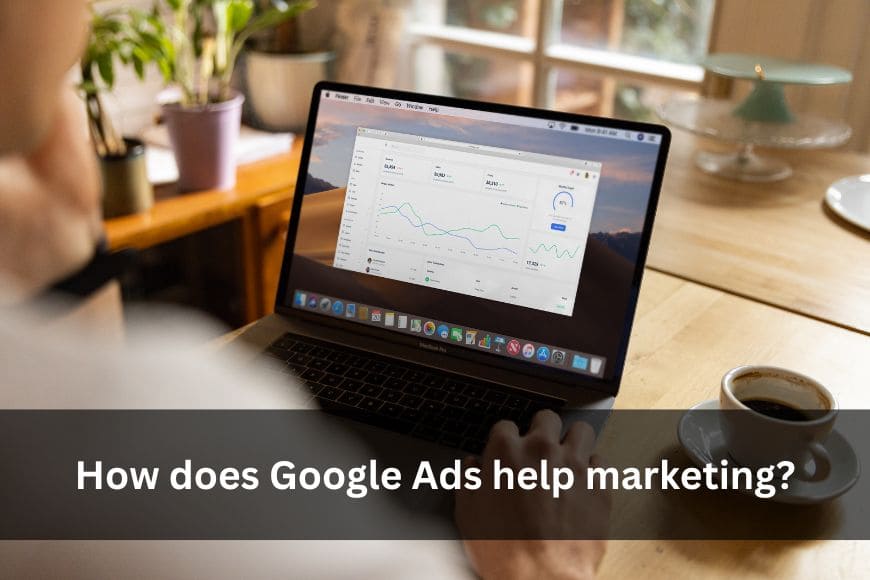 Understanding Google Ads: A Powerful Tool for Online Advertising
In the realm of digital marketing, harnessing the potential of Google Ads is paramount. This versatile tool, part of Google's robust marketing suite alongside Analytics and Trends, offers an exceptionally effective method of online advertising. In this comprehensive guide, our team of online digital marketing experts will explore the essence of Google Ads and elucidate why it is a crucial element for your marketing strategy.
What is Google Ads?
Google Ads, formerly known as Google AdWords, is the driving force behind those top-ranked search results you often encounter. It provides a means to promote your business through paid advertising on Google Search and Maps. This tool ensures your ad is prominently displayed to users searching for relevant terms, making it a vital asset for any business looking to engage its target audience.
With Google Ads, you only pay for tangible results like website clicks and business calls, employing a pay-per-click (PPC) model. Additionally, you have the flexibility to set monthly campaign budgets, allowing for precise control over your advertising expenditure and the option to focus on local or global audiences.
Why Choose Google Ads?
Harnessing Google Ads grants you the power to zero in on your ideal customers while filtering out irrelevant leads. This precision targeting ensures your ads are presented to potential customers precisely when they are actively seeking your products or services.
Achieve Your Marketing Goals
Customize your ads to align with specific business objectives. For instance, incorporate a clickable "Call" button to drive more phone inquiries or utilize video ads to showcase your brand. Tailoring your campaigns to goals such as website interactions, physical store visits, business calls, app installations, and more, enables you to achieve targeted marketing outcomes.
Targeting Your Ads
Fine-tuning your ads based on specific interests, such as users interested in your products or services, is pivotal to success. Google Ads offers a range of targeting options, including:
Keywords:

Relevant words or phrases associated with your offerings.

Ad Location:

Visibility on Google search results and affiliated websites.

Age, Location, and Language:

Define your audience by demographic factors.

Days, Times, and Frequency:

Optimize ad appearance based on time slots.

Devices:

Tailor ad display for specific device types.
Narrowing Your Audience
When leveraging Google's Display Network, as well as platforms like YouTube, you can further refine your audience by age, preferred websites, and areas of interest.
Pay Only for Results
Maintain full control over your budget. Pay only when users interact with your ad, such as clicking a text ad or viewing a video. Bidding strategies can be customized to suit your business's unique needs.
Track and Measure Success
Google Ads provides comprehensive tracking capabilities. Monitor user interactions, from clicks to valuable actions like purchases or app downloads. This data empowers you to make informed decisions, maximizing your return on investment.
Campaign Management Made Easy
Google Ads equips you with user-friendly tools for seamless account management. For those overseeing multiple accounts, the My Client Center (MCC) manager account streamlines operations. Additionally, the Google Ads Editor offers a downloadable desktop application for offline account management, providing a convenient means to enact changes and updates.
Gaining Insights into Your Market
Google Ads offers invaluable insights into your market, from how users discover your website to their preferred devices. This wealth of information empowers you to refine your marketing approach for optimal results.
By integrating Google Ads into your marketing arsenal, you tap into a dynamic platform that not only expands your reach but also delivers tangible, trackable results. Explore the diverse targeting options and tools at your disposal, and watch your campaigns soar to new heights. Elevate your online advertising strategy with Google Ads today.
How Google Ads Works and Types of Campaigns
Now that you're familiar with Google Ads, let's delve into how it functions. When initiating a Google ad campaign, you'll begin by specifying one of these three objectives:
Increase Calls to Your Business

Direct More Visitors to Your Store

Guide People to Your Website or Company Landing Page
Following this, you'll decide whether your ad copy will target a global or local audience. You'll then provide Google with images or three concise sentences highlighting what sets your business apart. Google will leverage this information to assist in crafting your ad copy. Finally, you'll establish your budget, which Google will use to project the success of your Google Ads campaign. Google will then set your ad live. Your target audience will encounter your ad prominently displayed as a top search result. As more users click on your PPC campaign ads, your business will progress toward meeting its predetermined budget.
The Five Types of Google Ads
While each campaign is unique, they all share a common framework. There are five distinct types of Google Ads:
Search Network Campaign:

This type ensures your ad appears not only on Google Search and Maps but also on various Google search partners, including YouTube and Google Shopping. Whenever users search terms related to your campaign's keyword, they will encounter your ad on any of these platforms.

Display Network Campaign:

This type allows you to showcase visual ads to users on platforms within the Google Display Network, including Gmail and YouTube.

Shopping Campaign:

Google employs your web store's product data, rather than a user's keyword, to determine where and how to display your ad within Google Shopping.

Video Campaign:

Your business will be promoted through a video ad featured on YouTube and other properties within the Google Display Network.

App Campaign:

This type ensures your ad is visible on Google Search, YouTube, Google Play, AdMob, the Google Display Network, Google Discover, Google's search partners, and many other platforms that display app ads.
Regardless of the campaign type, it will likely encompass multiple ad groups. Each ad group may represent a distinct product you're marketing to the same audience, and each may feature a unique set of keywords.
Distinguishing Google Ads from Google AdSense
Google Ads enables businesses to effortlessly advertise on Google-owned properties. In contrast, Google AdSense empowers platform owners—such as bloggers, website owners, and forum operators—to monetize their properties through ads for other businesses. Google employs its Google Ads Auction feature to determine which ads appear through AdSense. Google Ads users may need to fine-tune their ads for optimal performance in the Google Ads Auction.
Understanding Google Ads Costs
One of the primary advantages of using Google Ads is the level of control it affords over costs. If you establish a budget, Google Ads will not surpass it. The program will project your outcomes based on the budget you've set, ensuring a transparent and manageable advertising expenditure.
Factors That Influence Google Ads
AdRank: Where Placement Begins
AdRank holds the key to where your ads land in search results. It's a blend of Quality Score and your bid amount. Quality Score hinges on the relevance and quality of your ad, gauged by the Click-Through Rate (CTR). To boost your Quality Score, focus on:
Relevance of Keywords

Alignment of Ad Copy with Intent

User Experience on Landing Page
Prioritize refining your Quality Score to lower acquisition costs and secure prime ad placement.
Location: Targeting the Right Locale
For businesses with a physical presence, selecting the correct geographical area is crucial. E-commerce stores should align their location settings with shipping areas. If your service or product spans the globe, the sky's the limit.
Keywords: The Core of Connection
Keyword research holds equal weight for both paid and organic search. Opt for keywords that align closely with searcher intent. Google matches your ad with queries based on the keywords you select.
Match Types: Fine-Tuning Keywords
Match Types offer flexibility in keyword selection, indicating if you prefer an exact match or a more flexible approach. Choose from:
Broad Match:

Matches any word within your keyword phrase in any order.

Modified Broad Match:

Locks in specific words within a keyword phrase.

Phrase Match

: Matches with queries including your keyword phrase in the exact order.

Exact Match:

Maintains your keyword phrase as written.
Start with a narrower approach to gauge which queries yield optimal results.
Headline and Description: Crafting Compelling Copy
Compelling ad copy can make the difference between a click on your ad or a competitor's. Ensure your copy aligns with searcher intent, targets relevant keywords, and addresses pain points with clear solutions.
Ad Extensions: Maximizing Visibility
Utilize Ad Extensions for added information and engagement. Categories include:
Sitelink Extensions:

Extend your ad with additional enticing links.

Call Extensions:

Incorporate your phone number for instant contact.

Location Extensions:

Include your address for easy mapping.

Offer Extensions:

Highlight current promotions.

App Extensions:

Provide a direct link for app downloads.
Google Ads Retargeting: Reconnecting with Potential Customers
Retargeting allows you to re-engage users who've interacted with your brand but not yet converted. This technique leverages tracking cookies to serve ads to these users across the web.
Setting Up Your Google Ads Campaign: A Step-by-Step Guide
Here's a straightforward guide to get your Google Ads campaign up and running:
Utilize a Google Ads Planning Template
   – Start with a pre-designed template to streamline the process.
Set Up Your Google Ads Account
   – Navigate to the Google Ads homepage and follow the prompts to sign in or create an account.
Provide Business Name and Website
   – Offer your business name and website domain.
Select Advertising Goal
   – Choose from options like calls, website sales, physical visits, or YouTube engagement.
Craft Your Ad
   – Create compelling ad copy tailored to your audience.
Add Keyword Themes
   – Choose relevant keywords suggested by Google or perform your own research.
Set Ad Location
   – Define where your ad will appear, based on your business's scope.
Establish Budget
   – Set a budget using Google's options or input a specific amount.
Confirm Payment
   – Provide billing information to finalize your campaign setup.
Optimizing Your Google Ads Campaign: Pro Tips
Enhance the effectiveness of your ads with these essential steps:
Link Your Google Analytics Account
   – Connect your Analytics to gain deeper insights and track campaign performance.
Implement UTM Codes
   – Use UTM codes to track specific link activity and measure ad effectiveness.
Set Up Conversion Tracking
   – Monitor and measure conversions to assess the ROI of your ads.
Integrate Google Ads with Your CRM
   – Streamline data management and enhance targeting by integrating with your CRM.
By following these steps, you'll set the stage for a successful Google Ads campaign that not only drives clicks but also converts leads effectively. Remember, continuous refinement and adaptation are key to long-term success.