What is a good pay-per-click?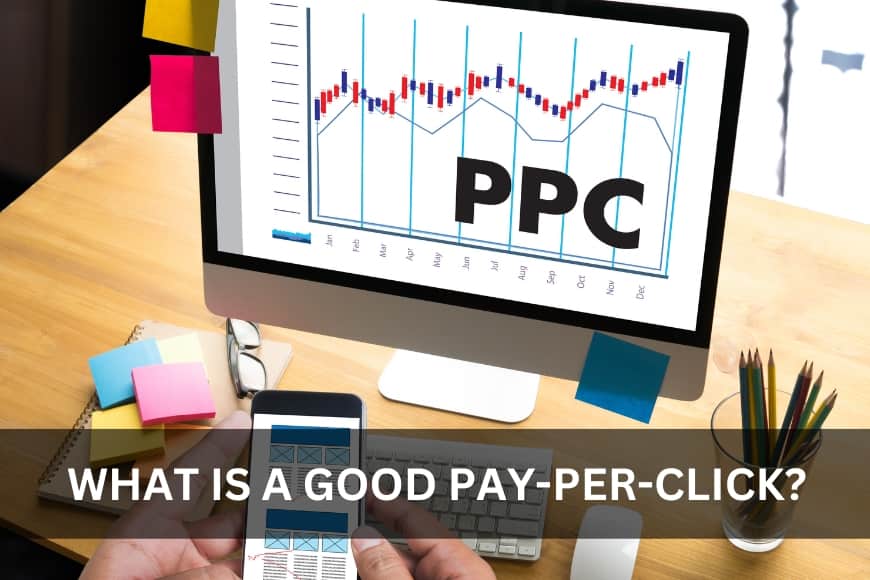 Pay-Per-Click Marketing: Utilizing PPC for Business Growth
Pay-per-click (PPC) marketing is a strategic method of employing search engine advertising to generate website traffic through paid clicks, as opposed to the organic acquisition of clicks. You may have noticed those sponsored ads prominently featured at the top of Google's search results page; these are the product of PPC advertising, specifically Google Ads PPC, which we'll delve into shortly.
Understanding PPC Marketing
In essence, PPC functions by requiring you to pay a small fee to the search engine each time a user clicks on your ad and is directed to your website. This fee structure is why it's referred to as "pay per click." When effectively designed and managed, the cost per click becomes inconsequential because the value derived from the visit far exceeds the expenditure. For instance, if you invest $10 for a click that eventually translates into a $300 sale, the decision to employ PPC becomes self-evident.
Benefits of PPC Marketing
PPC marketing offers advantages to various stakeholders:
Beneficial for Searchers: Research demonstrates that searchers are more inclined to click on paid search ads compared to other digital advertising formats. This indicates that individuals do not mind advertisements as long as they are relevant to their needs. Given that search engines are the primary tools used when seeking products or services, the results—including ads—are typically pertinent to the user's query. Google, in particular, has perfected its algorithm to ensure that PPC ads align with user expectations.
Advantageous for Advertisers: Advertisers gain a unique opportunity to present their message to an audience actively seeking their product or service. By discerning user intent through their search queries, advertisers can gauge the quality of traffic generated by search engine clicks.
Beneficial for Search Engines: PPC enables search engines to cater to both searchers and advertisers simultaneously. Searchers constitute their user base, while advertisers provide revenue. Search engines prioritize delivering relevant results while offering a highly targeted, revenue-generating advertising avenue.
A distinctive feature of PPC marketing is that platforms like Google do not solely reward the highest bidders for ad space but also recognize the highest-quality ads—those that resonate most with users. Essentially, Google rewards superior performance. The better your ads perform, the higher your click-through rates, and the lower your costs.
If you require further assistance with your advertising campaigns, explore our comprehensive playbook for online advertising.
Google Ads for Pay-Per-Click Marketing
Formerly known as Google AdWords, Google Ads is the most widely used PPC platform. It operates on a pay-per-click model, where users bid on keywords and pay for each click their ads receive.
When a search is initiated, Google selects a set of winning advertisers from the pool of bidders to appear in the ad space on its search results page. These "winners" are determined based on various factors, including keyword and ad text quality and relevance, as well as bid size. For example, if our company, Trycyfer, bid on the keyword "PPC software," our ad could secure the top position on the Google results page.
The specific placement and visibility of ads on the page depend on an advertiser's Ad Rank, calculated by multiplying the CPC Bid (the maximum amount an advertiser is willing to spend) by the Quality Score (which considers factors such as click-through rate, relevance, and landing page quality). Quality Score, in turn, influences your actual cost per click (CPC).
This system enables winning advertisers to connect with potential customers within their budgetary constraints.
The Advantage for Advertisers
The noteworthy advantage for advertisers is that by delivering what search engines desire—relevant PPC ads—they also provide targeted advertisements to individuals actively searching for their product or google ads service. This synergy results in a mutually beneficial outcome.
Is Pay-Per-Click Marketing Suitable for Your Business?
As previously elucidated, PPC advertising offers a unique opportunity to:
Expand Your Customer Base: Establish connections with searchers actively seeking products or services akin to yours. Respond to their needs by offering an offer aligned with their search queries.
Generate Cost-Effective Leads: Since PPC marketing permits access to potential leads and prospects in the midst of their research and purchase decisions, it serves as a highly efficient method to attract interested visitors to your website. Additionally, search engines may provide algorithmically determined discounts in exchange for keeping their users content.
Pay-per-click marketing can be employed by nearly any type of business, whether you aim to sell products through an e-commerce platform, generate leads for a service-based or software enterprise, build brand awareness, or drive foot traffic and phone calls to a local store.
However, the key lies in execution. To maximize the benefits of your pay-per-click marketing campaign, adherence to best practices is imperative.
Keyword Research for Pay-Per-Click Marketing
Keyword research for PPC campaigns can be time-consuming yet pivotal. The entire PPC campaign hinges on keywords, and successful Google advertisers continually expand and refine their keyword lists. Ideally, this should be accomplished using various tools, not solely relying on Keyword Planner. Conducting keyword research only at the outset of your campaign is likely to cause you to miss out on a multitude of valuable, long-tail, cost-effective, and highly relevant keywords that could drive substantial traffic to your website.
An effective PPC keyword list should be:
Relevant: Ensure that the keywords you bid on closely align with your offerings to maximize click-through rates and profits.
Comprehensive: Encompass not only popular terms in your niche but also explore the long tail of search, as it accounts for a significant portion of search-driven traffic. Long-tail keywords are less competitive and hence more cost-effective.
Expansive: Remember that PPC is an ongoing process. Regularly refine and expand your campaigns, fostering continuous growth and adaptability in your keyword list.
Moreover, your PPC keyword strategy should encompass regular negative keyword discovery. Negative keywords prevent your ads from displaying for irrelevant searches that are unlikely to convert.
Managing Your Pay-Per-Click Campaigns
Once your campaigns are established, ongoing management is essential for sustained effectiveness. Consistent account activity is a strong predictor of campaign success. Regularly assessing the performance of your Google Ads and account, even dedicating just 20 minutes a week, can yield significant benefits. To make your campaigns work better, you should do the following things:
Add PPC Keywords: Extend your campaign's reach by incorporating relevant keywords.
Include Negative Keywords: Eliminate non-converting terms by identifying them as negative keywords to enhance campaign relevance and reduce expenditure.
Divide Ad Groups: Enhance click-through rates (CTR) and Quality Score by breaking down ad groups into smaller, more pertinent segments. This facilitates the creation of more targeted ad text and landing pages.
Evaluate Costly PPC Keywords: Scrutinize expensive, underperforming keywords and deactivate them if necessary.
Refine Landing Pages: Tailor your landing page content and calls-to-action (CTAs) to align with individual search queries, enhancing conversion rates. Don't send all the visitors to just one page.
By perpetually optimizing your pay-per-click campaigns, you'll expand your customer base and elevate your return on investment (ROI).
Evaluate Your PPC Performance
After you start your Google Ads campaign, use Trycfer Online digital marketing services to check how well it's doing. This comprehensive, free tool facilitates the evaluation of key aspects of your Google Ads pay-per-click campaigns, including:
Quality Score

Text Ad Optimization

Impression Share

Click-Through Rate

Utilization of Negative Keywords
our PPC Service offers guidance on where and how to enhance your Google Ads campaign, augmenting performance and cost savings. Adhering to PPC best practices has never been more accessible—swift, secure, and free. Obtain your free performance report now.