Digital Marketing Agency: What Makes Them Effective?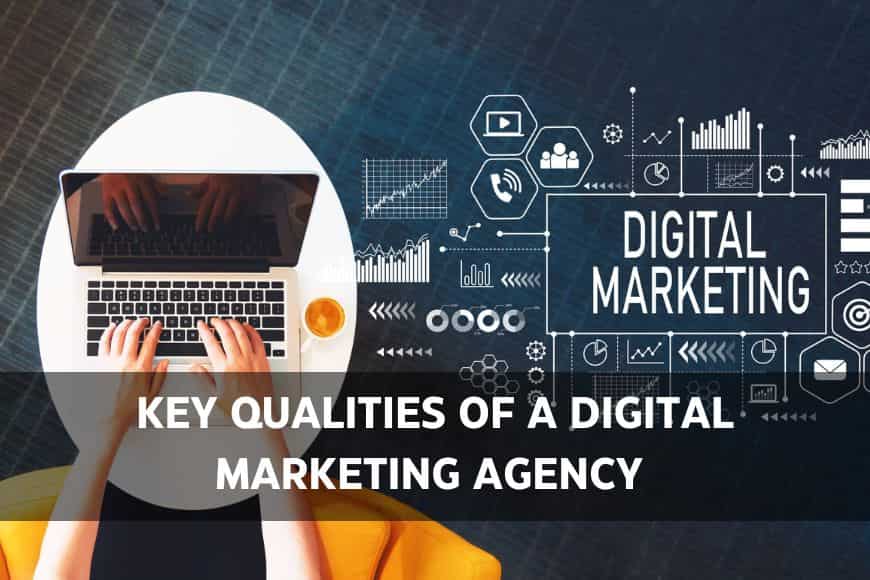 Choosing the Right Digital Marketing Agency: 12 Essential Qualities
In the dynamic world of digital marketing, selecting the right agency can significantly impact your business success. Here are 12 crucial qualities to consider when hiring a digital marketing agency.
1. Subject-Matter Experts for Comprehensive Solutions
Ensure the agency boasts a qualified team of subject-matter experts in areas such as development, programming, website design, SEO, paid campaigns, copywriting, and Google Analytics. A well-rounded team is essential for reaping the full benefits of hiring a marketing agency.
2. Effective Communication for Transparent Collaboration
Transparency is key to a successful partnership. Look for an agency with effective communication practices, including a dedicated program manager to facilitate smooth collaboration between your in-house team and theirs. Regular performance reports should be provided with measurable metrics.
3. Flexibility to Navigate Changing Landscapes
A successful agency needs to be agile and adaptable in the face of evolving technology. They should anticipate and incorporate the latest developments, adjusting marketing campaigns accordingly. Flexibility is crucial for staying competitive in the ever-changing digital landscape.
4. Creativity as the Life-Breath of Marketing
A quality agency thrives on creativity, showcasing it in copywriting and graphic design. They should generate original ideas to give your brand a unique identity, incorporating the latest design trends and SEO tactics. Engaging content is key to enhancing your digital presence and driving conversions.
5. Problem-Solving Abilities for Smooth Operations
Select an agency with strong problem-solving skills and a solution-oriented approach. This ensures a smooth experience, especially when challenges arise. The ability to foresee and address problems promptly is a valuable asset for a marketing agency.
6. Future-Oriented Approach for Long-Term Success
Your chosen agency should plan future strategies with the development of your business in mind. Thinking ahead and conducting regular brainstorming sessions demonstrate a commitment to securing high-converting leads and long-term success.
7. Innovative Workforce for Cutting-Edge Solutions
A quality agency is defined by its innovative workforce. Access to cutting-edge technology is valuable only when paired with a team capable of leveraging it effectively. Staying current with the latest industry developments is essential for success in the dynamic digital marketing landscape.
8. Trend-Setting Ability for Market Leadership
Instead of following trends, a quality agency should set them. Being proactive and one step ahead of competitors is crucial. Encourage your agency to take calculated risks and explore unconventional approaches to achieve superior results.
Additional Qualities for a Comprehensive Evaluation:
9. Data-Driven Approach
Effective agencies rely on data-driven insights to guide strategies, ensuring measurable outcomes and data-backed adjustments.
10. Scalability and Adaptability
Successful agencies adapt to the ever-changing digital landscape, staying current with industry trends and updates to keep clients competitive.
11. ROI-Focused Approach
Prioritize agencies that focus on delivering a positive return on investment, demonstrating measurable contributions to business goals.
12. Client-Centric Mindset
Choose agencies that prioritize client needs, listening attentively and tailoring strategies to achieve client goals.
Conclusion: Building Success in Digital Marketing
Digital marketing success requires innovative thinking and strategic planning. A strong online presence, unique brand identity, and social media recognition are essential. Additionally, SEO plays a significant role, emphasizing the importance of selecting appropriate keywords for campaign success.
FAQs
1. What Defines an Excellent Digital Marketing Agency?
An excellent agency is characterized by a diverse, multi-disciplined team with varied talents, including designers, developers, content strategists, SEO analysts, and social media executives.
2. What to Look for in a Digital Marketing Agency?
Look for an agency that understands your marketing needs and can demonstrate the benefits of collaboration. Background research and sample tasks provide insights into their capabilities.
3. How to Evaluate a Digital Marketing Agency?
Clearly define your goals and inquire about their definition of success. Discuss their fee structure, checking for any hidden costs to avoid surprises.
4. What Homework to Do Before Hiring an Agency?
Determine your objectives and create a strategic framework before hiring an agency.
5. Significant Questions to Ask Before Hiring an Agency?
Ask about their knowledge of leading search engines, whether they handle work in-house or outsource, and how they stay updated on industry changes. Verify the presence of a dedicated program manager for effective team coordination.